12 December 2013
Before 9 AM there were several hundred young people from Sosúa, Montellano and Puerto Plata waiting hopefully at the door of the department store La Sirena in Puerto Plata. Upon entering the group was met by the personnel manager José Halls who explained what was expected of the aspiring candidates.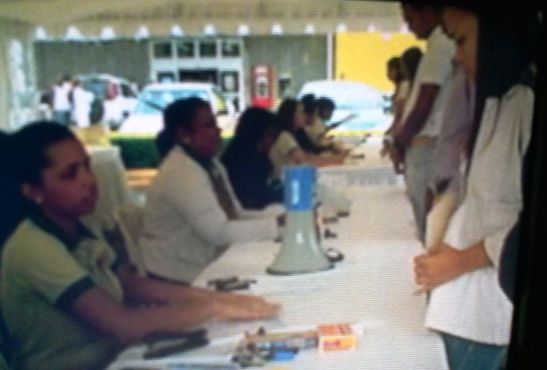 Job fair Super Pola
Behind him stood some tables where staff officers helped the applicants with registrations and formalities. Some of the candidates will soon get a call to follow a professional training. They have five checkouts in La Sirena ready on which the candidates can practice. Ultimately, the best candidates will be offered a job. The management of the department store, now under construction in the resort town of Sosúa, believes that it is a growth market. It is a highly regarded residential location where the last couple of years many foreigners have settled. Despite the global economic crisis, we see in and around Sosúa still many houses and villas to be built
---
11 December 2013
Friday December 6 Santa brought a visit to the popular restaurant 'Parada Típica El Choco'. Twenty to thirty children, ages ranging from several months to 8 years came to the restaurant full of hope with their parents. The children were on arriving kept busy with a coloring match in the Swiss Chalet. At half past eight then Santa arrived at the restaurant, accompanied by his servant with a bag full of presents and a rod for the naughty little children. That rod was not necessary because there were this evening, according to the friendly Santa Claus, only sweet children present. Santa had a big book with him in which all children were mentioned with some facts.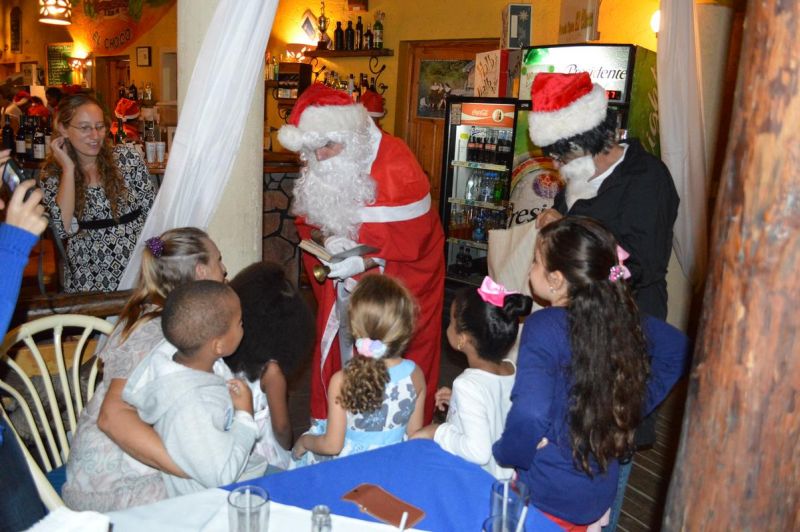 Parada Típica El Choco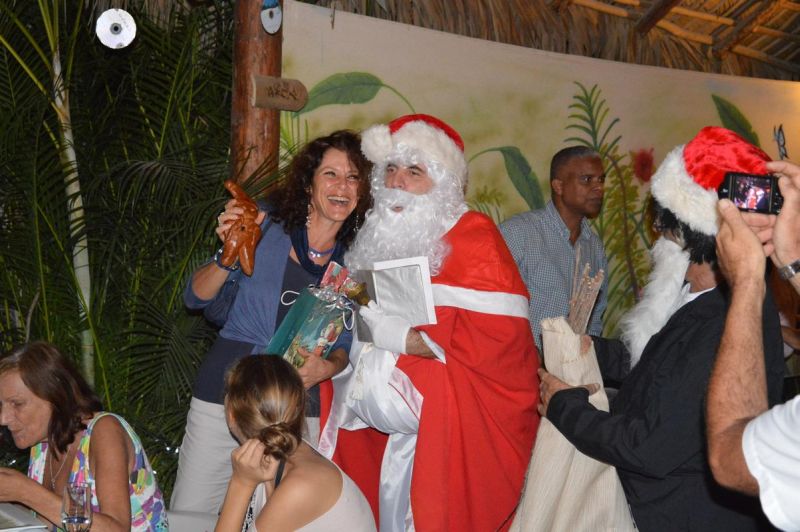 Parada Típica El Choco
The two children's friends walked along all children with Santa Claus consulting the big book, every kid received some kind words and a pat on the head and the servant had a gift for every child. On the dance floor, the musician from Trinidad & Tobaco had played some background music. But now all the children were satisfied and happy with their presents he could really start to play. He is a good singer and a specialist in reggae sound. It did not take long before the dance floor was filled with dancing couples. Most children were now brought home so the evening started for the parents. And that was dancing, socializing and having fun.
Pictures: Who is there?
---
10 December 2013
Last Saturday, November 30, there was a Christmas market in Villa # 85 of Residencial Hispaniola. The beautiful villa was transformed into a true cultural display. There were wine booths (Spanish and Italian), German beer (bottled and draft), and culinary delights such as Christmas cakes, top quality cigars, jewelry and health products. Furthermore, attendees were able to appreciate the works of the famous visual artist Veronica Agostini.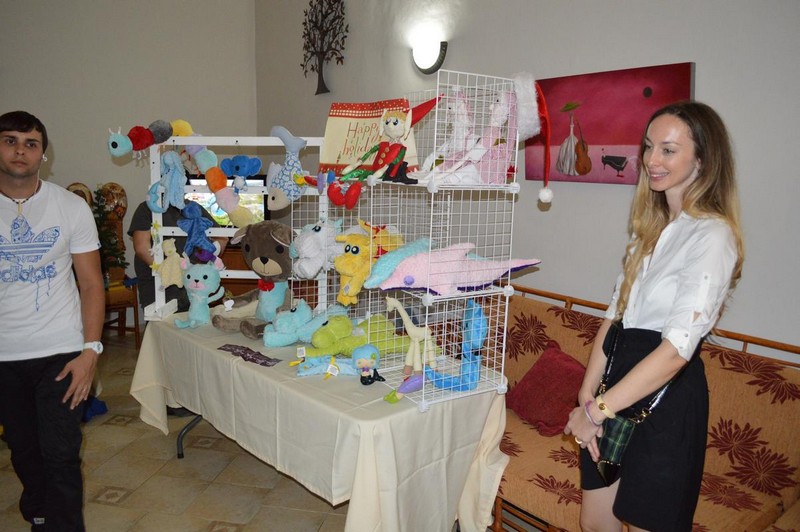 Christmas Fair Residencial Hispaniola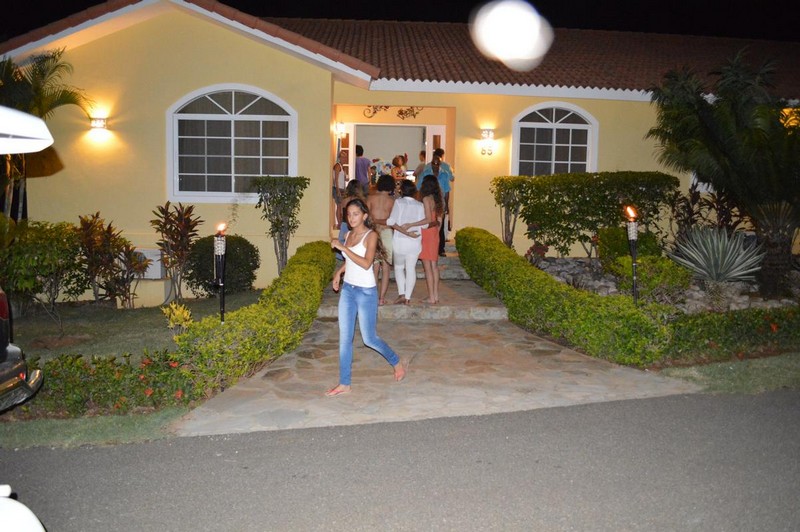 Christmas Fair Residencial Hispaniola
The students of the Emily Watson School of Dance also did several magnificent dance presentations. Through the evening visitors enjoyed Karaoke with beautiful singing artists and even an Elvis Presley impersonator. But the highlight of the evening was the amazing performance of 'Mona Lisa', as she brought all attendees in total ecstasy with her stunning voice.
---
9 December 2013
For fourth year the Sosúakids foundation organizes a Christmas Fair and Market. The fair and market takes place on Saturday afternoon December 14 in the partially closed to traffic street Pedro Clisante. For the kids there are many activities including a bouncy castle where they can play as long as they want. Also Santa will not be missing this afternoon. At 4 pm there is a dog show and a performance by the dancers of the 'Emily School of Dance'. A DJ keeps everybody in a good mood with varied music. In the evening a live band will perform. The net yield of these activities will benefit the Sosúakids and AAASosúa Friends of the Animals. Sos˙akids buys school supplies for poor children in Sosúa and surroundings. The AAASosúa Foundation uses the money to provide (stray) dogs and cats of medical care. The Facebook page 'Christmas Festival' keeps you informed about the latest news on the festival.
---
8 December 2013
Last Monday afternoon December 2, the renewed basketball court in Maranatha was declared open again amid loud cheers of the Maranatha youth. Half a year ago, a storm dragged the basketball board an ring along with the studs into the nearby river. As a result, the youth had to walk some 10 miles to the sports field of Los Castillos to practice their sport. But Bob Rumba Bar from Sosúa brought salvation. He made materials (cement, bricks, steel wire, metal ring, etc.) available to refurbish the sports field back into a basketball court.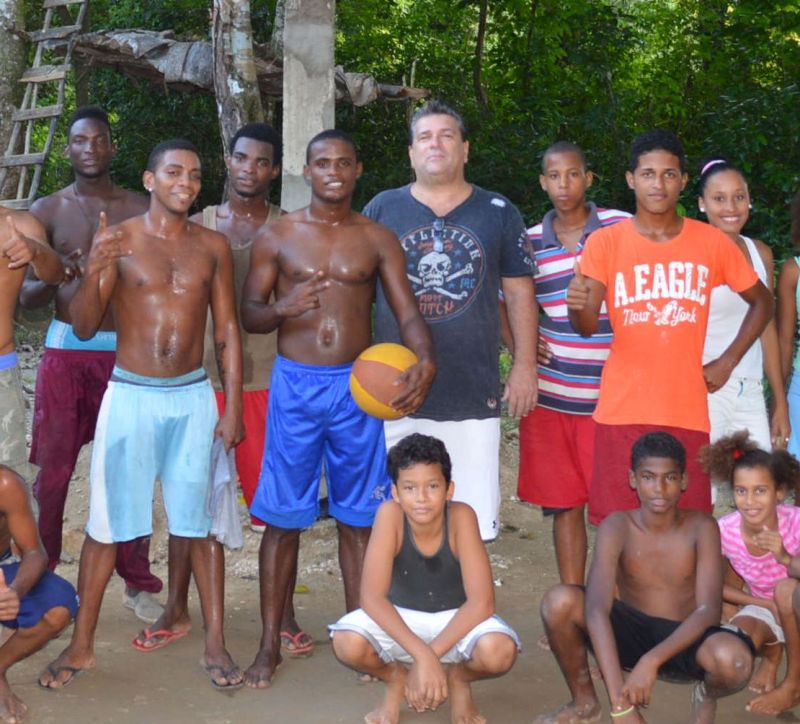 Bob helps out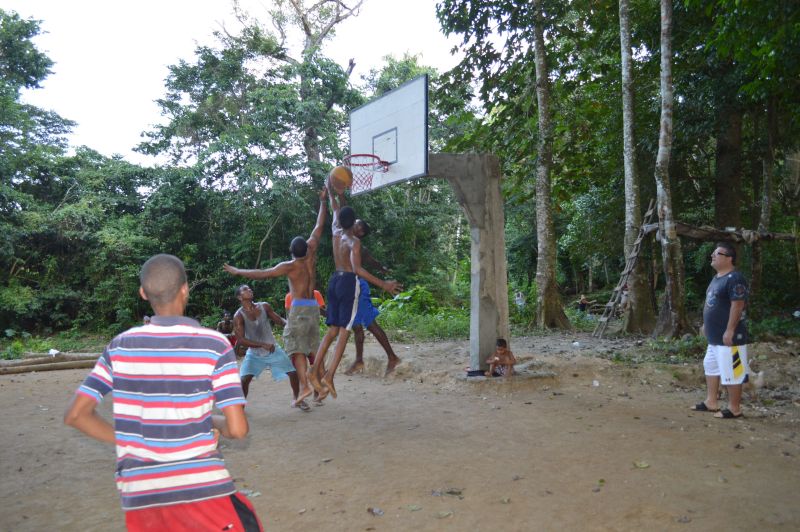 Bob helps out
The youth, led by a few adults, did a very good job to make the sports field ready to play again. And Monday afternoon, the sports field was officially opened and many thanks went to Bob Rumba Bar for his financial support. But there is more: Bob said he had received a call from Santa from New York. All children from Maranatha will soon be invited to the restaurant at the Rumba Bar for a Christmas celebration. Santa will be there for sure and even some clowns will be present. Of course, there will be a nice gift for every child.
Fortunately, there are still some entrepreneurs in Sosúa who are socially involved and not only in words.
---
Sosúa
¿Qué pasa?
««««««« »»»»»»»
Every Friday Evening!
---
Coral Reef Casino
---
Saturday 14 December
---
Saturday 14 December
---
Arrival and Departure Puerto Plata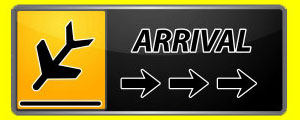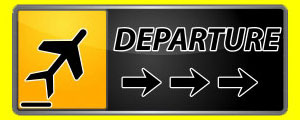 ---


---
7 December 2013
6 December 2013
5 December 2013
4 December 2013
3 December 2013
2 December 2013
1 December 2013
30 November 2013
29 November 2013
28 November 2013
27 November 2013
26 November 2013
25 November 2013
24 November 2013
23 November 2013