Latest news
---

18 March 2018
Wednesday March 14, teachers from Garden Kids International School in Sosúa held an earthquake and tsunami drill. This exercise is annually repeated. The students are then told how to react in case of an earthquake. With loud bangs (firecrackers) an earthquake is simulated. The students are well trained as they left the school quickly, without panic and they gathered on the open playground.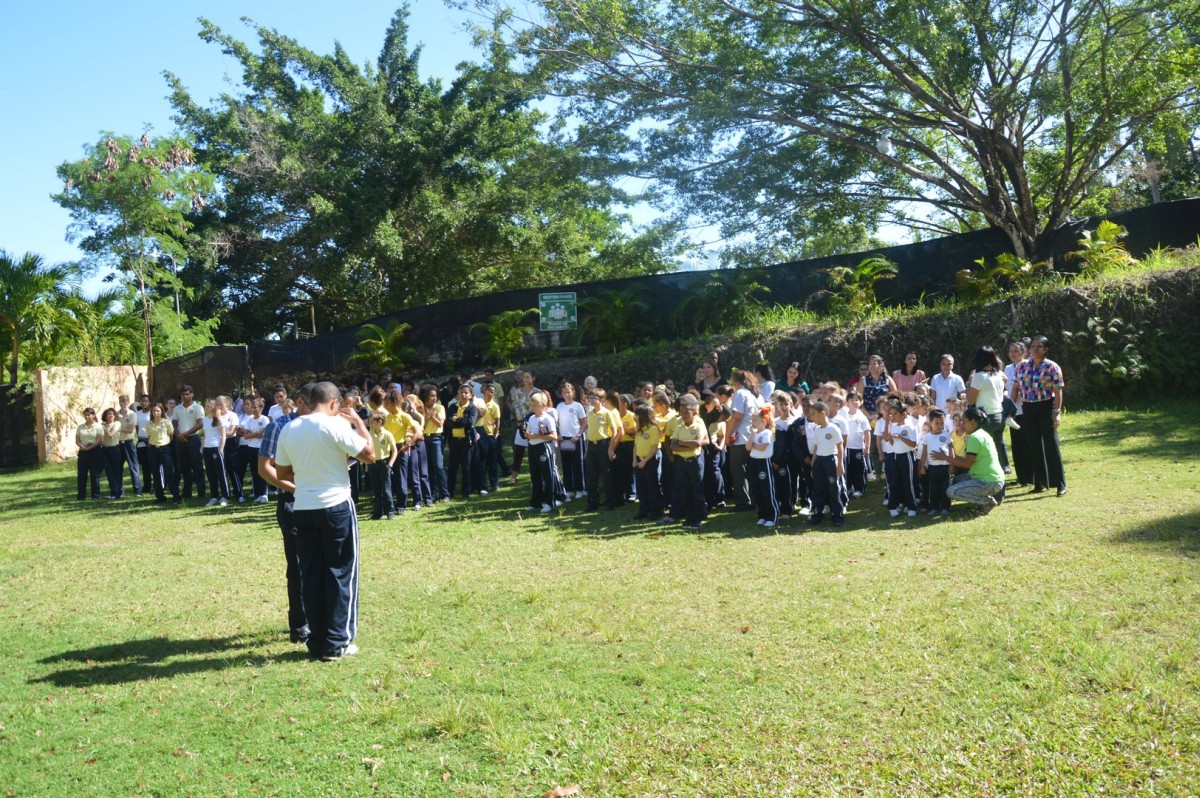 Earthquake and tsunami drill
Teacher Joel A. Polanco D'Leon explained there again what to do when an earthquake or tsunami occurs. In case of an earthquake leave the building and seek refuge in an open area so you do not risk to be hit by collapsing buildings or falling trees. In case of a tsunami seek refuge on the third floor of the school building. But the school is many meters above sea level, so it will not cause any danger. Each student has a whistle fastened to its pencil case. If you do get hurt, blow that whistle. It saves your forces and rescuers can hear it better than the cry for help. Fortunately, no serious earthquakes occurred for many years in Sosúa. So let us hope that we only have to do an exercise.
---
---
17 March 2018
Sunday morning March 11 residents of the Los Castillos (neighborhood of Sosúa) were offered free medical and dental care. The necessary medicines and bandages were also for free. The pastor of the Catholic Church in Los Castillos, had made this activity possible in cooperation with the neighborhood committee.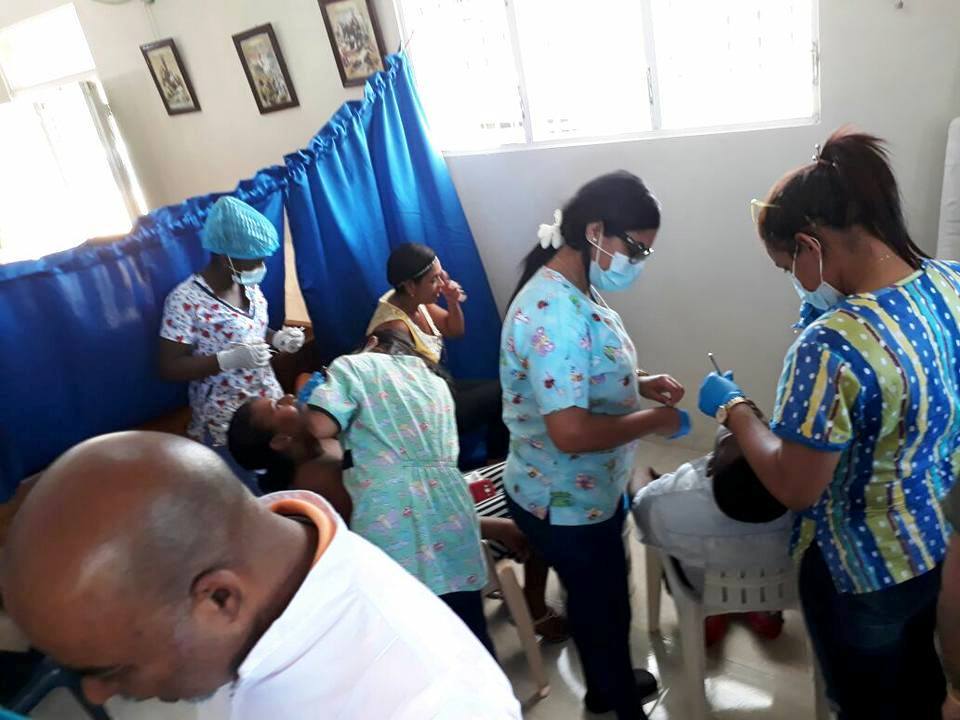 Los Castillos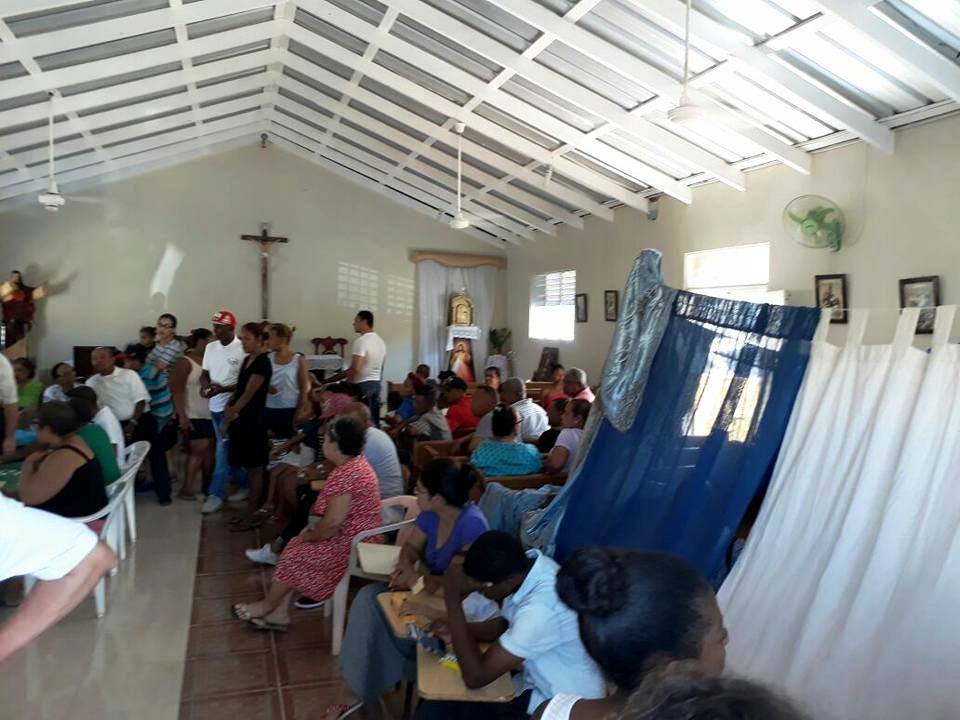 Los Castillos
The medical and dental clinic was held in the church and a dozen medical specialists and dentists with assistants were available to carry out this medical and dental care. Hundreds of residents of Los Castillos, who are uninsured because the premiums are too expensive for them, took advantage of this offer. They thanked the pastor and the chairman of the neighborhood committee Raquel Dominguez for this free medical and dental care.
---
16 March 2018
As we reported earlier, every Monday evening a band performs live music in City Restaurant & Drinks in the Dr. Rosen street #28. Last Monday, March 12 Youri Omar performed. This evening it was not just the band performing, but there was another reason to party since a couple celebrated their 45-year wedding anniversary, along with many friend. Youri Omar played very varied, reggae, rock and roll and even some Bachatas.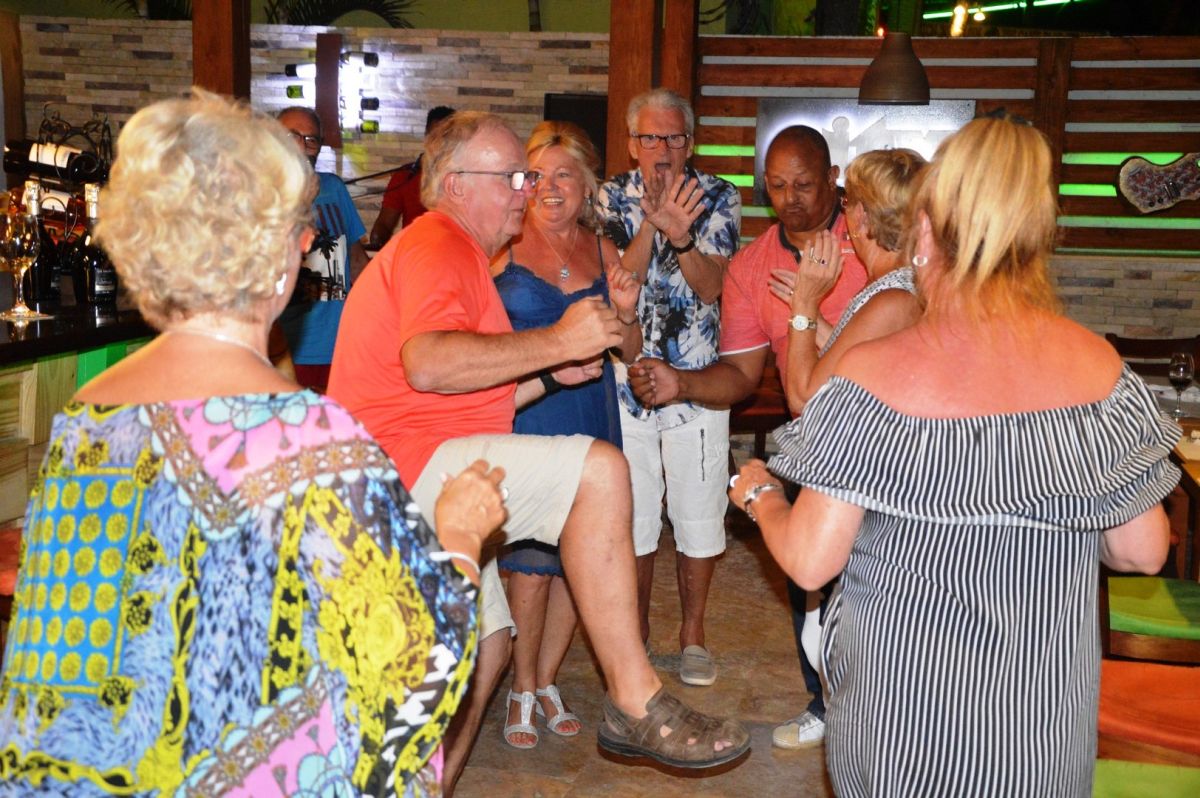 City Restaurant & Drinks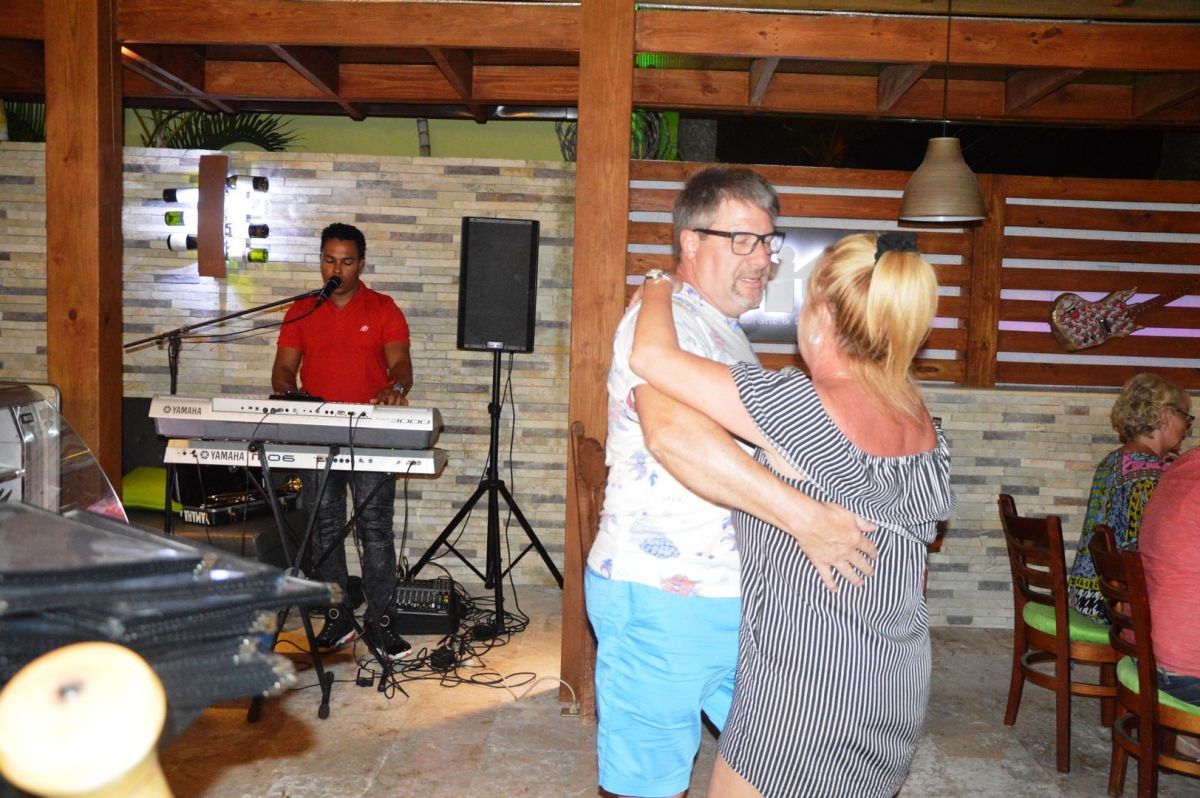 City Restaurant & Drinks
Also one of the guests joined the band and sang 'Pretty Woman' by Roy Orbison even better than Roy ever did. Soon most of the guests went to the dancefloor and sang along loudly to the exquisite playing Youri. Monday evening at City restaurant is a must if you like good food and live music.
---
15 March 2018
Saturday evening, March 17 the Canadian and Irish people will celebrate their national holiday at restaurant Parada Típica El Choco. St. Patrick's Day is the national holiday of Ireland, Northern Ireland, Montserrat, and the Canadian provinces of Newfoundland and Labrador. The 17th of March is the day to commemorate St. Patrick, the patron saint of the country. All over Ireland and parts of Canada, this is celebrated in style. Green is the color that is associated with the festival. Partygoers usually wear green clothes so also at Parada Típica El Choco almost everybody will be dressed in green. At Parada Típica El Choco, the Island Breeze Band has been invited to provide the music for this celebration, blues, Pop en Rock and Roll. The audience, almost all dressed in green, will have a great party, and there will be plenty of dancing, singing and drinking. St Patrick's Day revelers know how to party!
---
14 March 2018
Saturday afternoon and evening the 2018 carnival in Puerto Plata ended with a spectacular parade and performances. 65 groups from almost every city of the province participated in the festival. At the final party, tens of thousands of visitors showed up. At around 4 PM each carnival group presented their spectacular shows on the raised stage on the Malecón. They were all dressed up fantastic and colorful and they gave spectacular spectacular dance shows.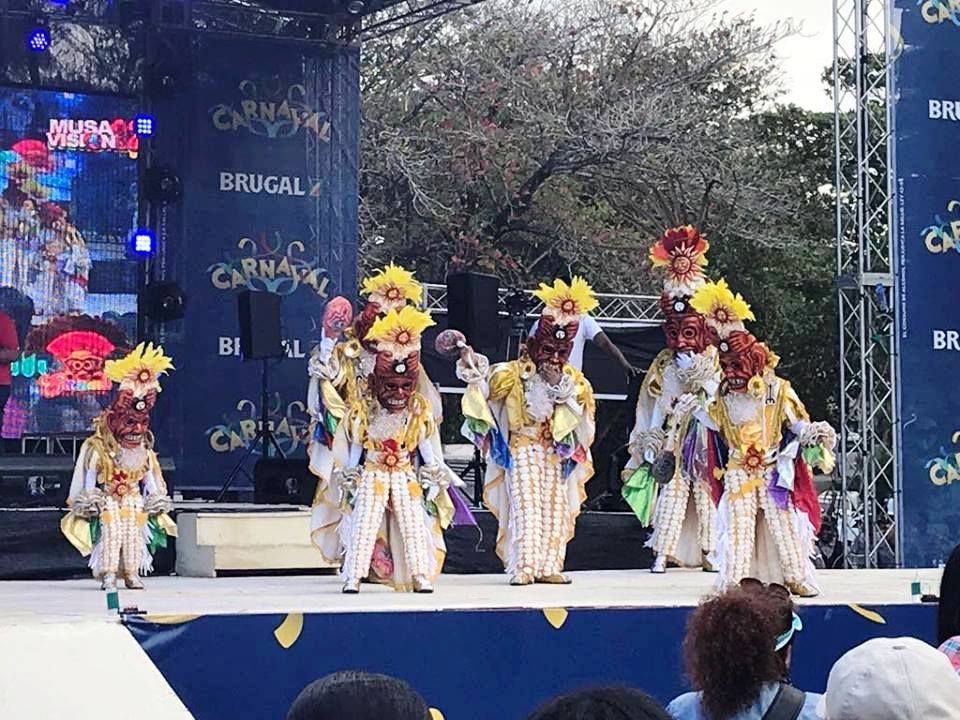 Carnival Puerto Plata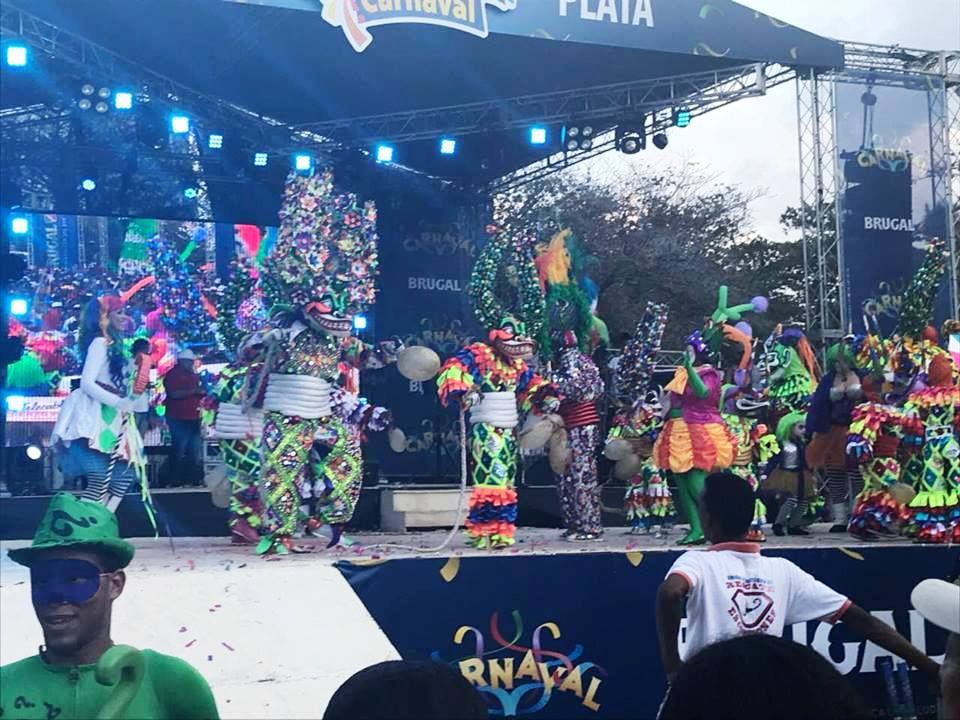 Carnival Puerto Plata
It showed they had been practicing for months for the dance show and a lot of time had been spend to manufacture the clothing. For all 65 groups it took almost until nine o'clock in the evening for the dance shows. Then followed performances of the music bands Carosa the Altica and Vakero. But even after this it still didn't stop because of the loud music from the many cars parked near the Malecón. Many kept on dancing and drinking until the early morning.
---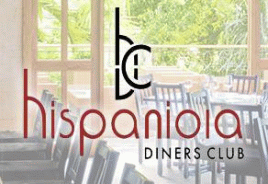 Sosúa
¿Qué pasa?
««««««« »»»»»»»
---
---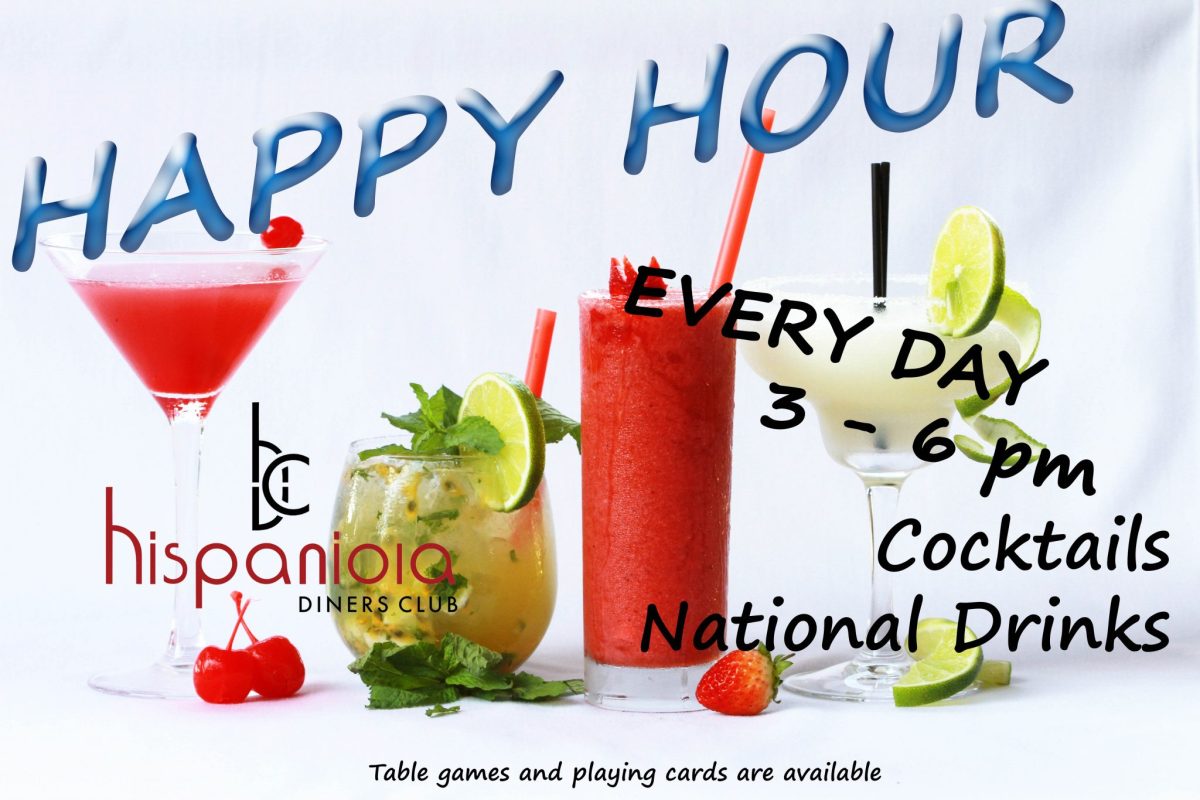 ---
Arrival and Departure Puerto Plata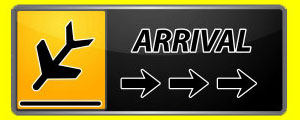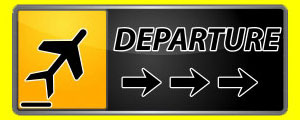 ---
I love Sosúa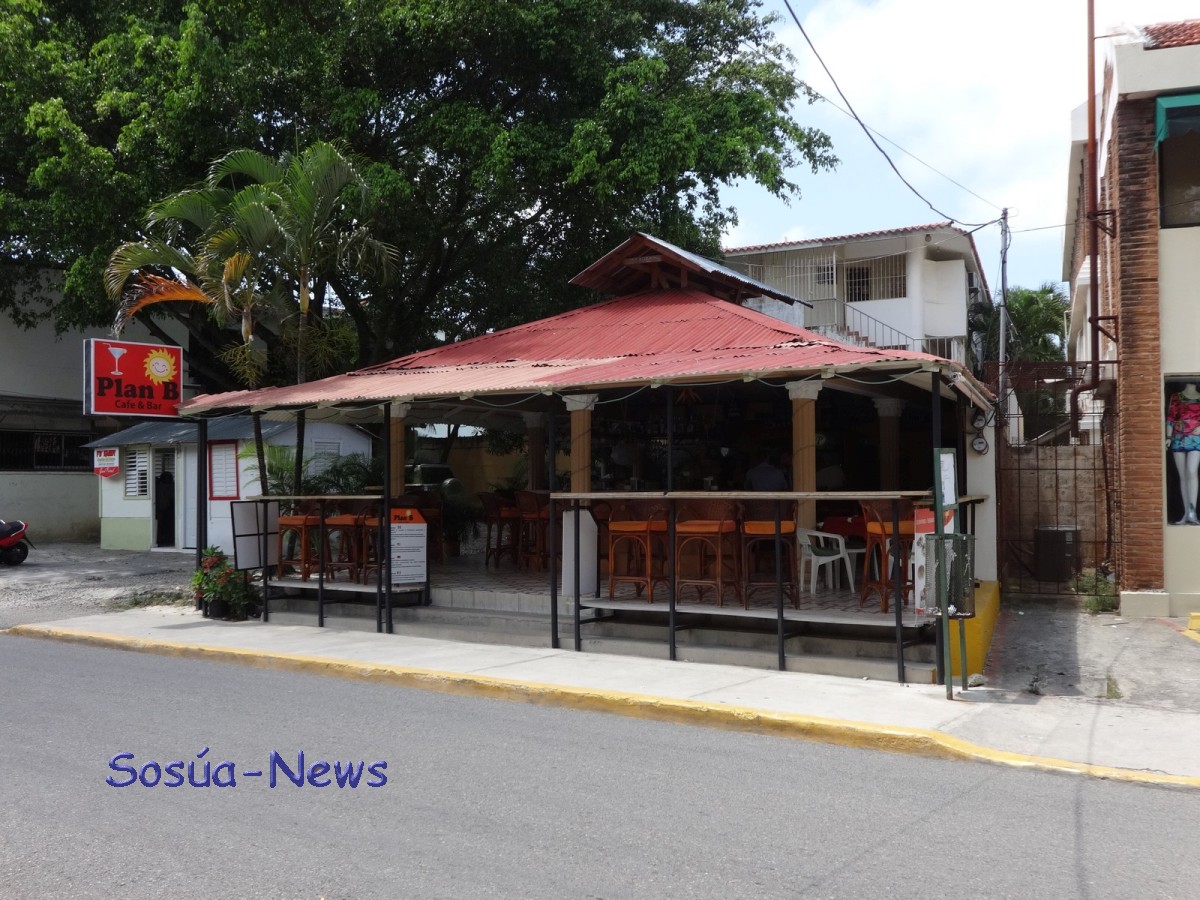 More news:
13 March 2018
12 March 2018
11 March 2018
10 March 2018
9 March 2018
8 March 2018
7 March 2018
6 March 2018
5 March 2018
3 March 2018
2 March 2018
1 March 2018
28 February 2018
27 February 2018
26 February 2018