---


Sosúa is one of the most popular coastal towns in the Dominican Republic, and is located 15 km to the east of Puerto Plata, which is the main town in the province of Puerto Plata on the country's north coast.
Sosúa lies around a large bay and consists of two suburbs, El Batey and Los Charamicos, which are located at each end of Playa Sosúa (the beach). This delightful 1km long beach is also one of the main attractions in Sosúa. El Batey lies on the eastern side of the bay, and contains the main tourist area, with its many hotels, bar, restaurants, diving schools, shops etc.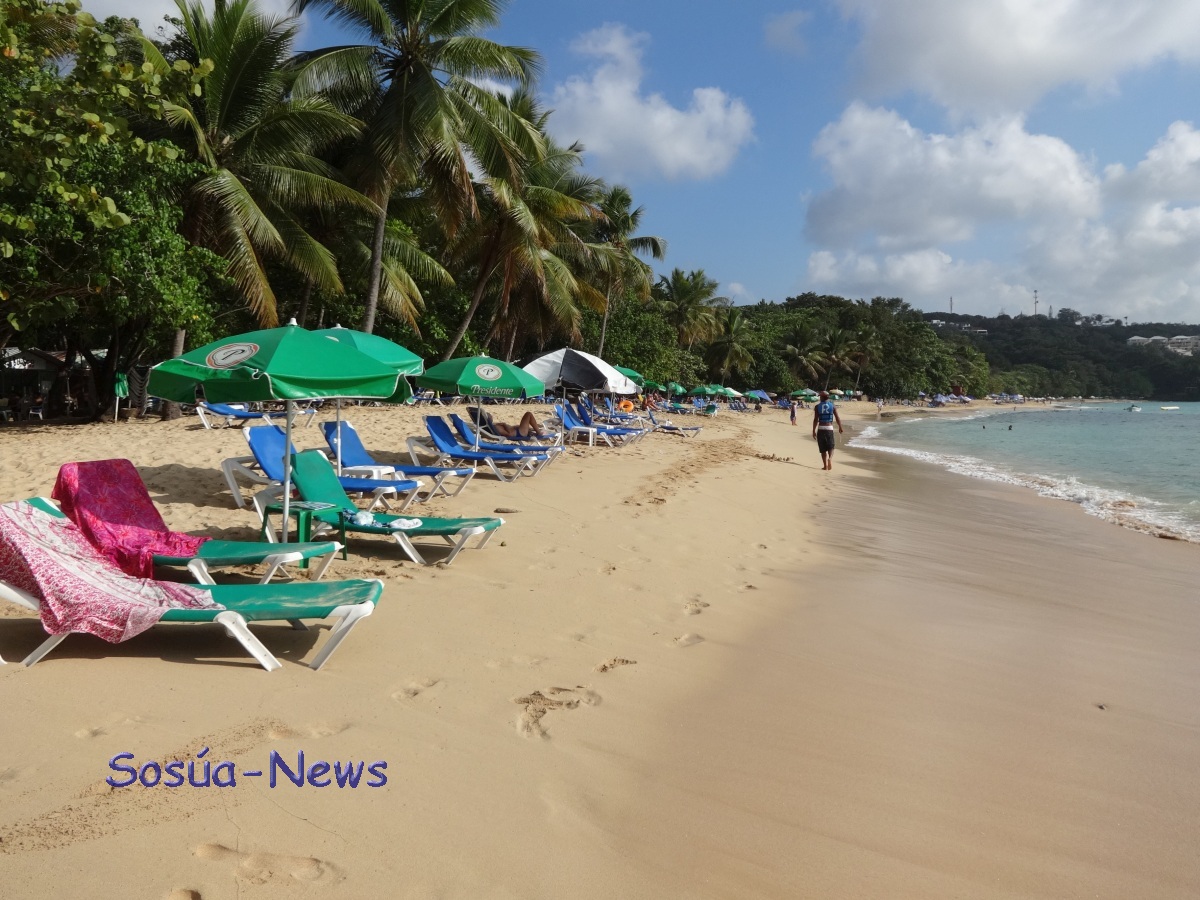 Playa Sosúa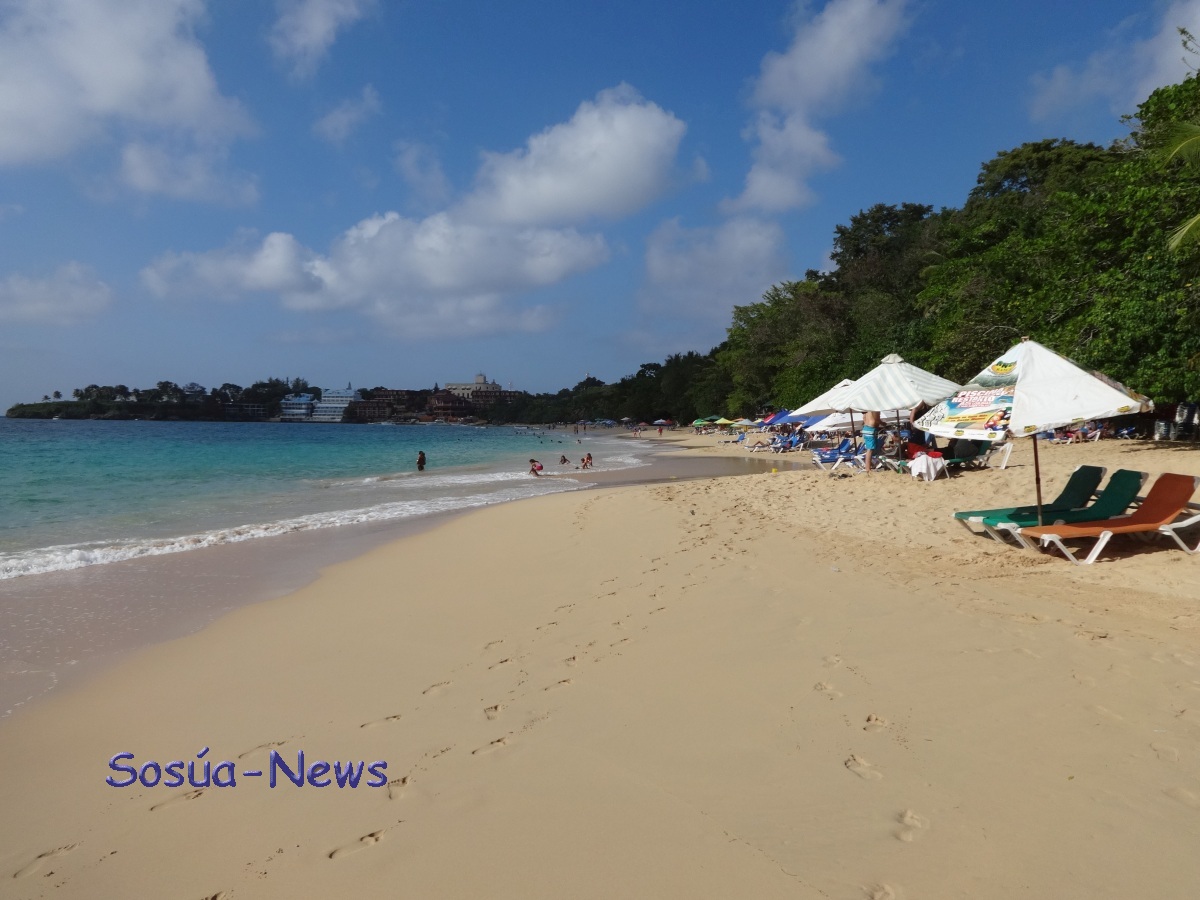 Playa Sosúa
Here you'll enjoy coffee or drinks at the many pavement-side café areas during the daytime, or stroll to the many restaurants, bars and discos during the evening.
From El Batey you can walk along the beach - a wonderful clean sandy beach with many opportunities for water sports. Immediately behind the beach there is a long line of souvenir shops, restaurants and bars for you to choose from.
Los Charamicos lies on the western side of the bay, and is where most Dominicans live who work in the tourist area of El Batey. This is still an authentic Dominican residential area, with many small shops, as well as typical restaurants and bars.
---
How do you get to Sosúa?
Most tourists fly to Puerto Plata (Gregorio Luperón) airport. From here it's only a 10-minute drive to Sosúa.
If you fly to the capital, Santo Domingo (Las Americas), then it will take you around 4-5 hours to travel to Sosúa by taxi or bus.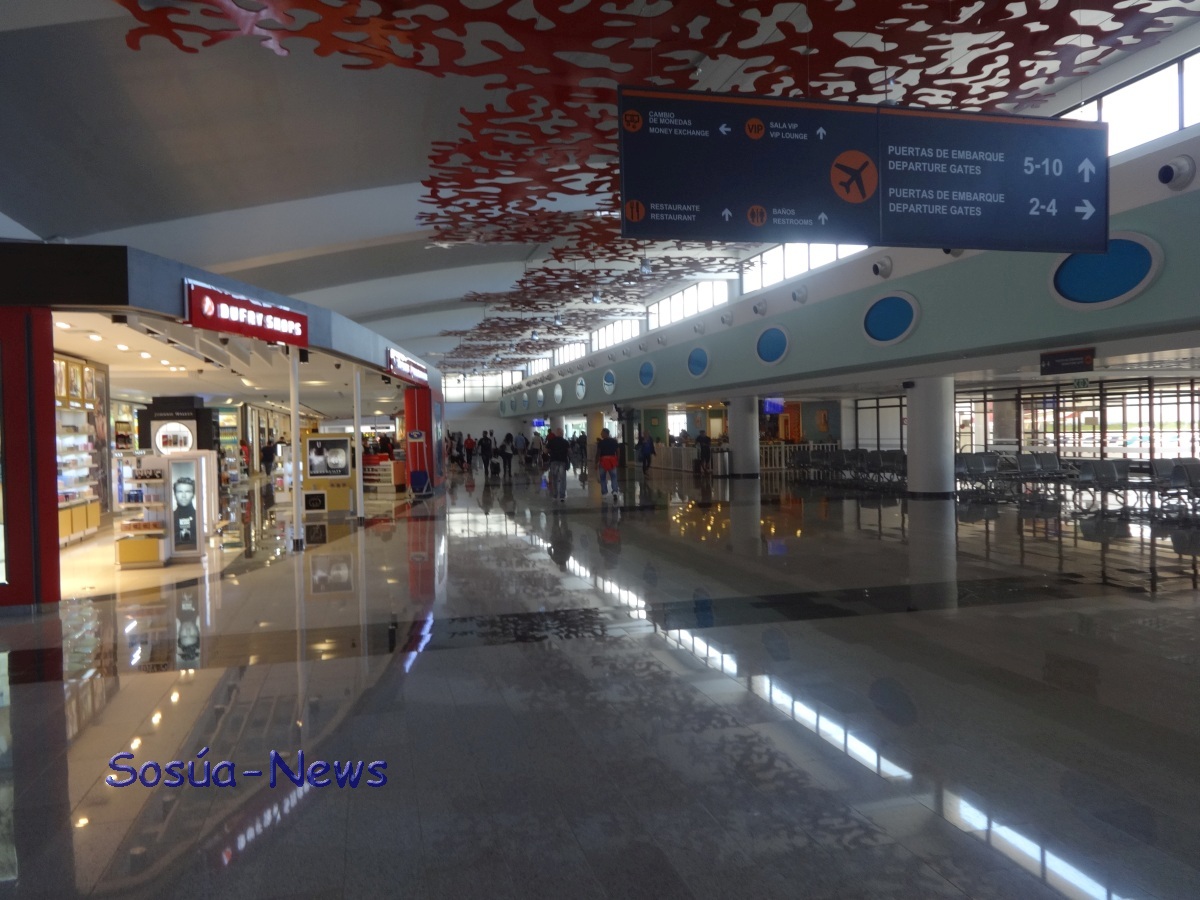 Airport Puerto Plata
Gregorio Luperón (POP)
---
And once you're in Sosúa?
In Sosúa almost everything is within walking distance - from the wide variety of shops in the town centre to the beach. You'll find 'moto-conchos' (motorbike taxis) at almost every street corner, who will be happy to transport you around town for a reasonable price. However, you should always agree the price first!
If you wish to travel further afield, there are plenty of taxis, public transport buses or hire cars. It's no problem to hire a car and drive yourself everywhere, as long as you remember that Dominican drivers don't always obey all the traffic rules.
---
Where can I stay?
Most tourists book a hotel via their travel agents, but there are usually plenty of hotel rooms available, in all price categories.
Food and drink?
If you prefer not to take the 'all-inclusive' option, there are plenty of good restaurants to choose from - at all price levels. Many restaurants offer varied international menus.
Bars and pubs can be found all around town.
---
Money?
Generally you'll need to pay for things in the national currency - the Peso - although hotel rooms are often priced in US dollars or European euro. The easiest and cheapest way to obtain pesos is to use your debit card to take cash out of the ATM machines. There are several ATM machines at the banks in Sosúa, and their screens offer a choice of language (English or Spanish).
Of course you can also bring dollars or euro in cash and exchange these for pesos. There are plenty of 'legal' money changers standing around on street corners (yelling 'Change!'), who all promise you the best exchange rate. Be careful!
---
What is there to do here?
You'll certainly not be bored in Sosúa, because there is so much to do. There are plenty of opportunities for water sports, generally offered by companies located on or around the beach. There are also a number of tour operators offering all kinds of day trips and excursions.
Of course Sosúa also has a terrific nightlife, with its many bars, discos and casino.
---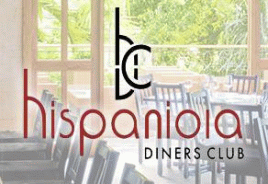 Sosúa
¿Qué pasa?
««««««« »»»»»»»
---
---
---
---
---
---
---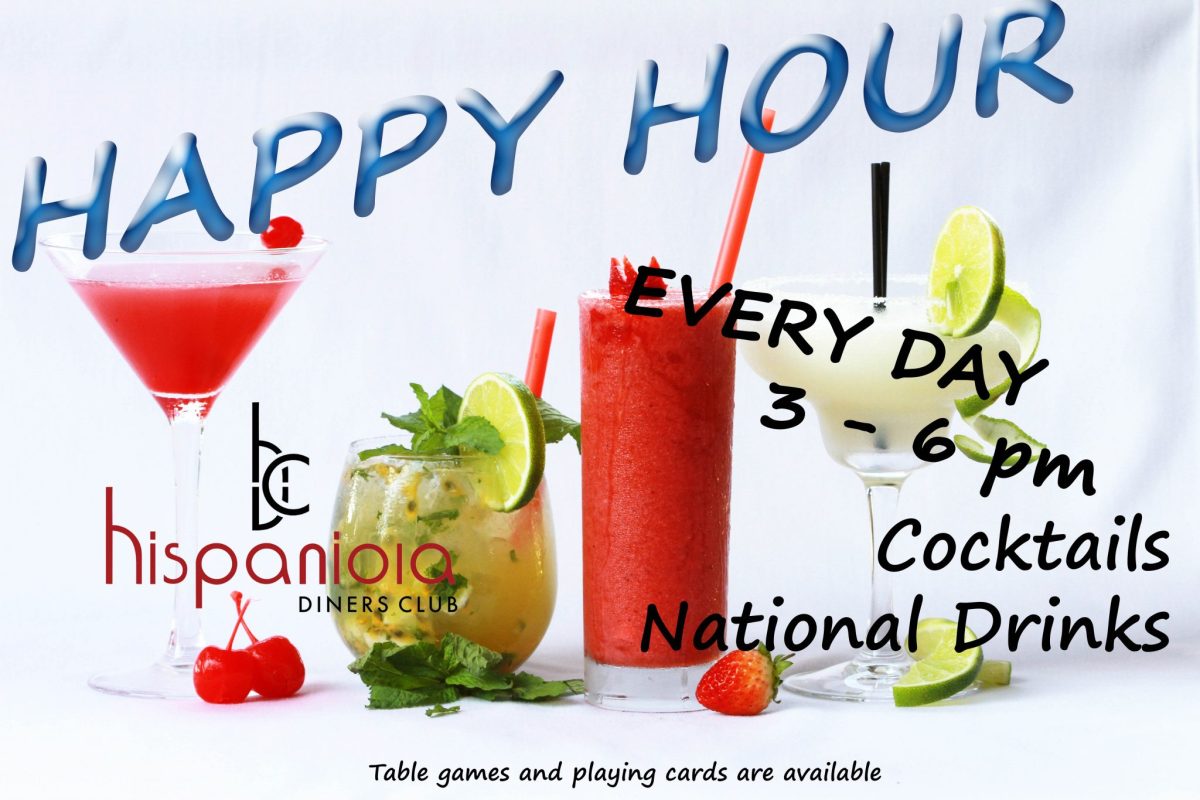 ---
Arrival and Departure Puerto Plata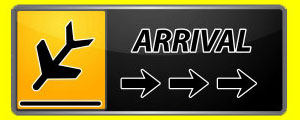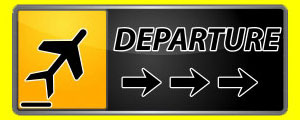 ---