---


29 January 2018
In Park Mirador Sosúa, the Holocaust has also been commemorated in the presence of Daniel Saban, the Israeli ambassador, mayor Ilana Neumann of Sosúa, Mrs. Michelle Rivas, Resident Coordinator of the United Nations and Joe Benjamin, the representative of the Jewish colony in Sosúa. During the ceremony it was also commemorating that 73 years ago the first Jewish refugees found a safe haven in Sosúa.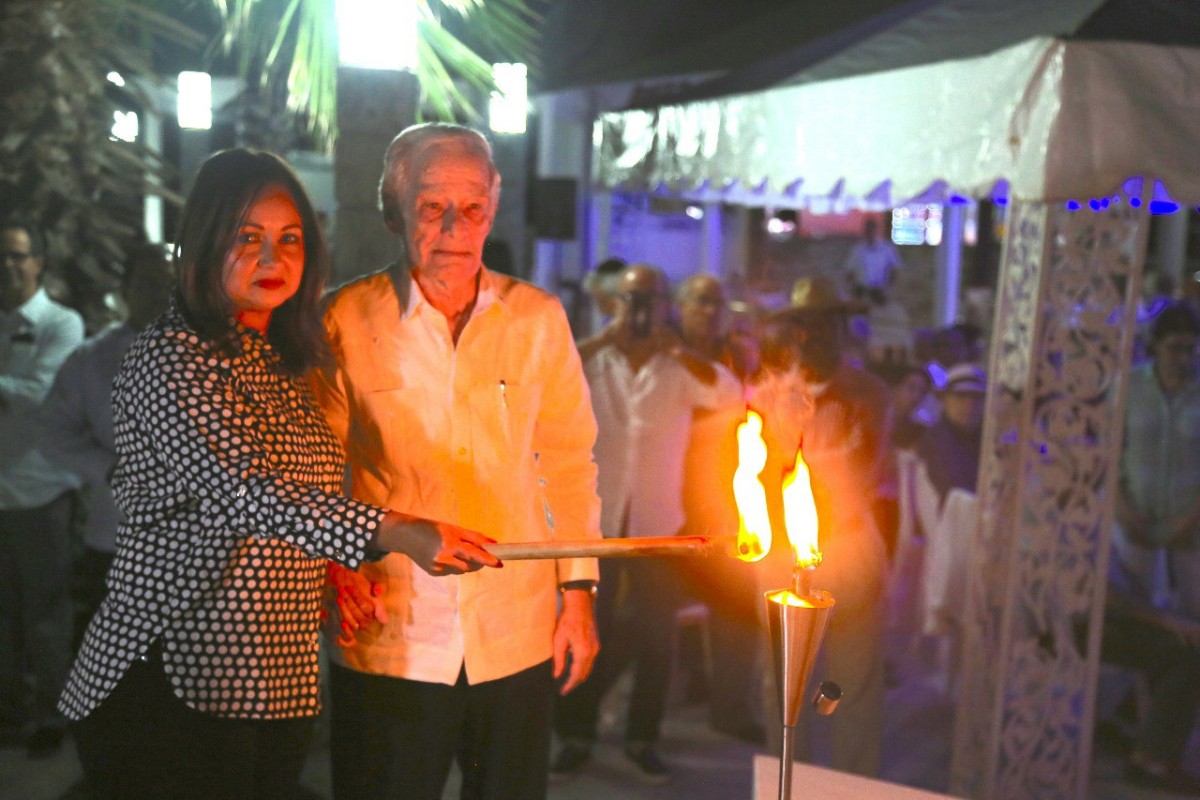 Parque Mirador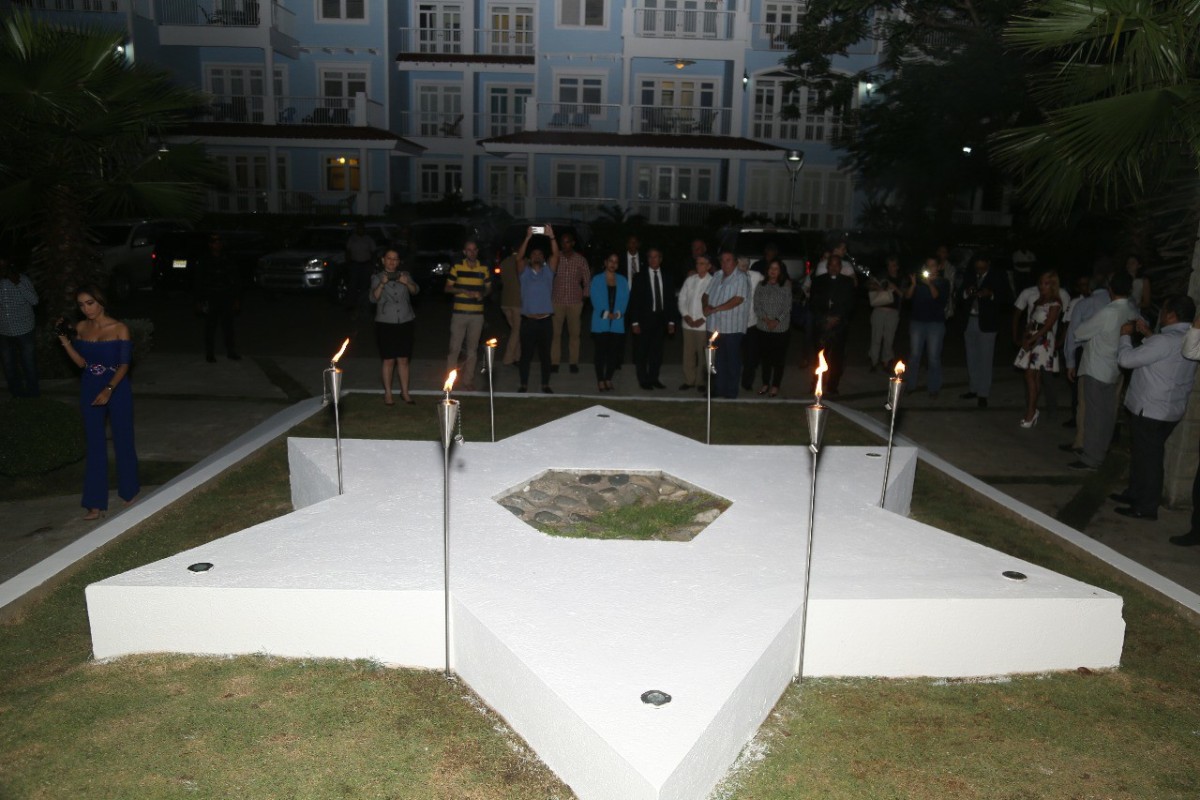 Parque Mirador
Besides speeches, six torches were lid at the historic Star of David in the park by the ambassador, mayor, the coordinator of the United Nations, Joe Benjamin, Johnny Strauss and Archbishop Corniel Amaro. In the speeches that preceded, it was stressed that the Holocaust, this crime against humanity, may never be forgotten and must never be repeated.
Information and photos: Félix Corana
(Press officer Sosúa)
---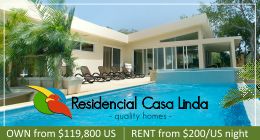 Sosúa
¿Qué pasa?
««««««« »»»»»»»
---
---
---
---
Arrival and Departure Puerto Plata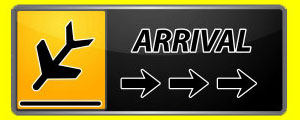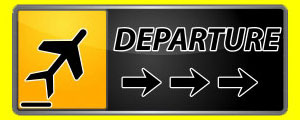 ---